Practicing the Principles of Quality Learning
The Langford International, Inc. Two Day Leadership Seminar is a follow-up event to the Three or Four Day Langford Learning Seminar.
In order to fully appreciate the Two Day Leadership Seminar, participants must have attended a Three or Four Day Seminar and spent some time in the practical application of the tools and processes learned. David P.Langford guides the Leadership Class, facilitating the development of the two days with the help of all those attending.
While reviewing some of the basic concepts of the Three and Four Day Langford Learning Seminar, the Two Day Leadership Seminar is an immersion into using and reviewing the tools, concepts, and philosophy of Langford Quality Learning.
Participants are encouraged to bring both questions and success stories to the seminar to share with other participants and to gain feedback on the next steps.
This productive learning environment is a model for teachers, facilitators, and administrators at any level of education.
Essential Leadership Quality Learning concepts and tools presented include:
Practice with New Tools for Learning and Management
Learning Additional Strategies for Transforming Systems
Teaming and Teamwork Advanced Strategies
Sharing Participant Progress and Challenges
Networking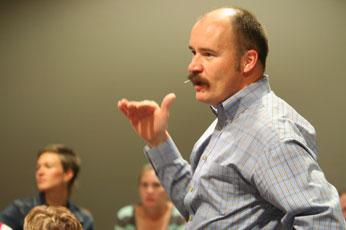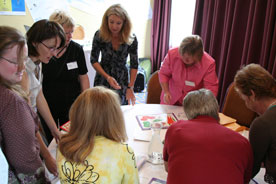 The Two Day Leadership Seminar is either scheduled as a private event for individual organizations or offered as an invitational event at a site with educators coming from many different locations to share their experiences.
Participants will be able to:
Share experiences and learn from others
Spend time with David P. Langford discussing problems, strategies, and new possibilities
Create the next steps for the learning organization
Learn the role of leadership in Quality Learning.
For more information, including costs and scheduling, please contact us.